RACE FANS INC.
SPONSORS NEEDED!
Race Fans Inc. is ready to put your NAME BRAND in front of millions of the most loyal consumers in AMERICA! ARE YOU READY?
Call ME TODAY!
Benny Sims, President
Call me today at 336-978-0773!
Motorsports marketing reaches the consumer!
*78 % of the race fans purchase products advertised as sponsors of racing!
*40 % of race fans are FEMALE! ( love shopping )
*88 % of female fans are NASCAR consumer friendly! ( buy NASCAR licensed products on regular basis! )
*82 % use major credit cards for purchases relative to race weekends!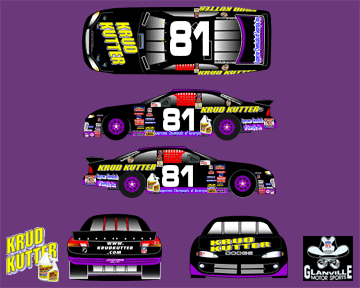 *Teams Available for 2007 Season:
Glanville Motorsports Inc. #81: Owned by former NFL Coach, Jerry Glanville... is ready to represent your company in the Nascar Nextel Cup Series, the ARCA ReMax Series or the NHRA Dragster series. Jerry's ready to get back in the #81 Car in the ARCA SERIES in search of his first victory! The right company will make a huge bang for the buck with the #81 Team!
********
EMAIL Benny Sims today!
Race Fans Inc.
106 South 2nd Avenue
Mayodan, NC 27027
Benny Sims, Founder/President